Walnut Avenue PTA 2020-2021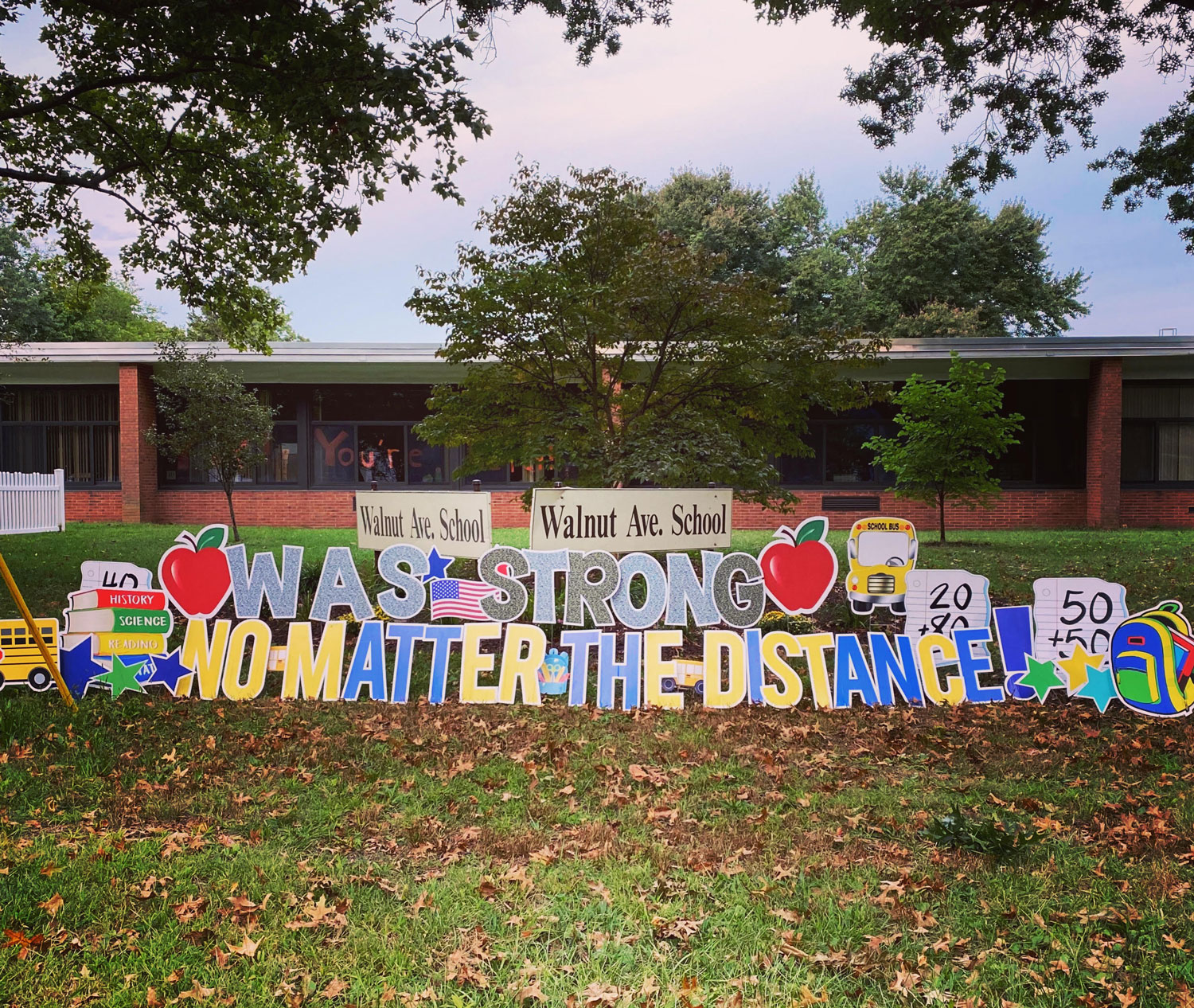 Welcome to Walnut Avenue PTA 2020-2021!
Be Informed & Get Involved!
Hello parents! Welcome to Walnut Avenue School PTA and the new school year! This is truly an unprecedented year as we, one school family, work our way through this "new normal". Even though we may not all be together, we are united as a school and we all want our children to have the best possible experience this year – whether at home or at school. We invite you and your family to join our efforts to make WAS a safe and nurturing place for our children by becoming a member of the PTA. We understand these are very challenging and unpredictable times and by joining the PTA it will help you stay connected to the school and other parents. Everyone is invited to join the WAS PTA family – teachers, parents, grandparents, aunt/uncles, etc.! The success of our membership drive will help towards funding virtual assemblies, programming, and equipment needed for our children to enjoy some educational and "social" fun along the way. We had truly had to wipe the slate clean this year and will be planning and organizing for the PTA according to state and district guidelines. We will also be postponing any fundraisers until January – so our PTA membership funds will help offset the beginning-of-the-year expenses. Please stay tuned for email blasts from the PTA with much more information as the school year approaches and in the first few weeks. Here are a few bits of information to help guide you to information!
Visit and bookmark our current website: Go to https://walnutavepta.com/. Here you can:

Find links to all important posts
Find all PTA forms
View the School Calendar
Sign up for school communications
Get the latest information on school happenings and more!
Also, on the PTA website, be sure to visit the Calendar. You can export the events and add them to your own digital calendar, so you don't miss a thing!
Class Parents/Grade Parents: We are still working on this role for the PTA and will have more information for you as soon as classes are formed and teachers assigned – this will be a bit delayed this year.
Like us on Facebook: For now, find and like the Walnut Avenue PTA 2020-2021. Here we share reminders about WAS activities!
Get reminders about events and school info the day they happen! Download the REMIND app on your phone. Enter Class Code @walnutave
Follow us on Instagram at https://www.instagram.com/walnutavepta/ to catch a glimpse of fun activities going on inside the walls of WAS!
PTA Membership: the "official letter" won't be sent until the first few weeks of school – Keep an eye out for our email soon! We can't wait to meet our new members!
The PTA executive board is here to answer any question – big or small.  We are always around to answer any and all questions! We can't wait to meet you!
Andrea Yurcisin         President                                andreawaspta@gmail.com
Karyn Bradley            1st VP Fundraising                  karynwaspta@gmail.com
Kimberly Murphy       1st VP Fundraising                  kimberlywaspta@gmail.com
Katherine Manago     2nd VP Membership                katiemanago@gmail.com
Carolyn Montana        Recording Secretary              carolynwaspta@gmail.com
Jennie Pineiro            Corresponding Secretary       jenniewaspta@gmail.com
Michael Davitt            Treasurer                                          treasurerwaspta@gmail.com